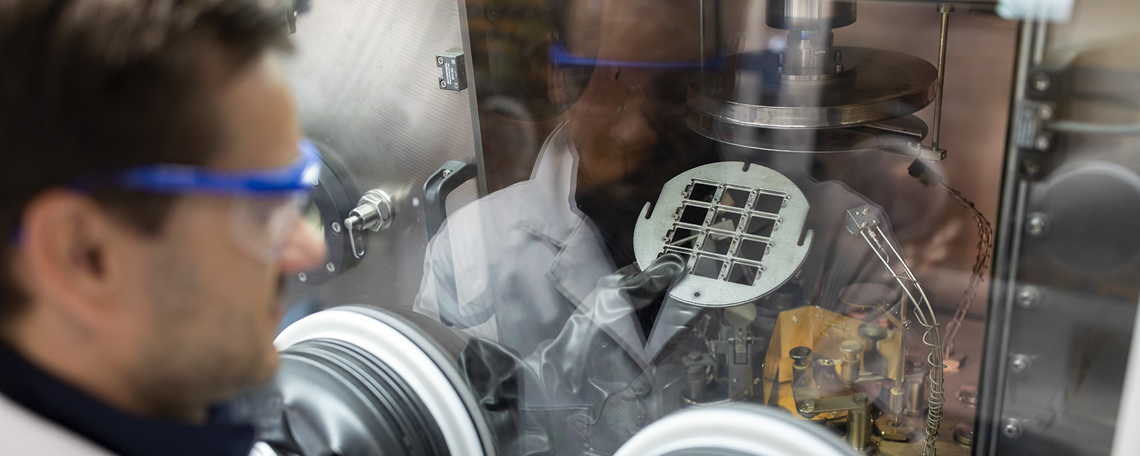 Postdoctoral Scientist (f/m/d) in chemistry, physical chemistry, chemical engineering, physics, electrical engineering or related subject area
Reference No.: SE 2021/10
As PVcomB, we develop thin-film photovoltaics and related technologies at Helmholtz-Zentrum Berlin in cooperation with industry. We thus ensure innova­tive technology transfer through industry-oriented research projects as well as the education and training of PV specialists. You will support us as a post-doctoral scientist in the Photovoltaics to Fuels Technology (PVFT) group. The focus of our group is on the development of device concepts that integrate photovoltaic devices with electrolysers to produce fuels such as hydro­gen from solar energy. Therefore, an exciting and interdisciplinary position awaits you!
Tasks
Design, optimisation and energy analysis of electrochemical hydrogen compression (EHC) integration with electrolysers
Develop multi-physics-based 3-D computational fluid dynamic models for (EHC)- integrated electrolysers for hydrogen generation
Experimental validation of the models and characterisation of the devices
Analyse, present and disseminate experimental results in peer reviewed journals and at conferences
Requirements
You have completed a PhD in Chemistry, Physical Chemistry, Chemical Engineering, Physics, Electrical Engineering or a closely related field
A sound background knowledge in electro­chemistry; additional basic knowledge of thermo­dynamics is desirable
Proven experience in multi-physics-based modelling for computational fluid dynamics using COMSOL, ANSYS or related tools during your PhD research or your latest position
Prior hands on experience in the assembly and characterization (including gas quantification) of electrolysers and/or fuel-cells is mandatory
Excellent skills in programming with Python, C++, Matlab or equivalent software
Fluent spoken and written German and English is mandatory
What we offer
The opportunity to work in a renowned non-university research institution in Berlin
The position is initially limited to 1 year, with a possibility for further extension up to 31st December 2023
Flexible working hours, mobile working and an internal support service for a healthy work-life balance
Opportunities for professional development through in-house and external programmes
Health management and company sports facilities
Please submit complete application documents. Desirable would be: Copies of academic transcripts and/or transcripts, CV and at least one letter of recommendation.

Fixed term contract for 12 months . The salary is based on the Collective Agreement for the German Public Service (TVöD-Bund).

How to apply
We look forward to receiving your application via our application management system by 07.09.2021. For reasons of data protection regulations, we are unfortunately unable to consider applications that reach us by email or by mail in the application process.

We strive to increase the proportion of female employees and are therefore particularly pleased to receive applications from women. Disabled applicants with equal aptitude are given preference.