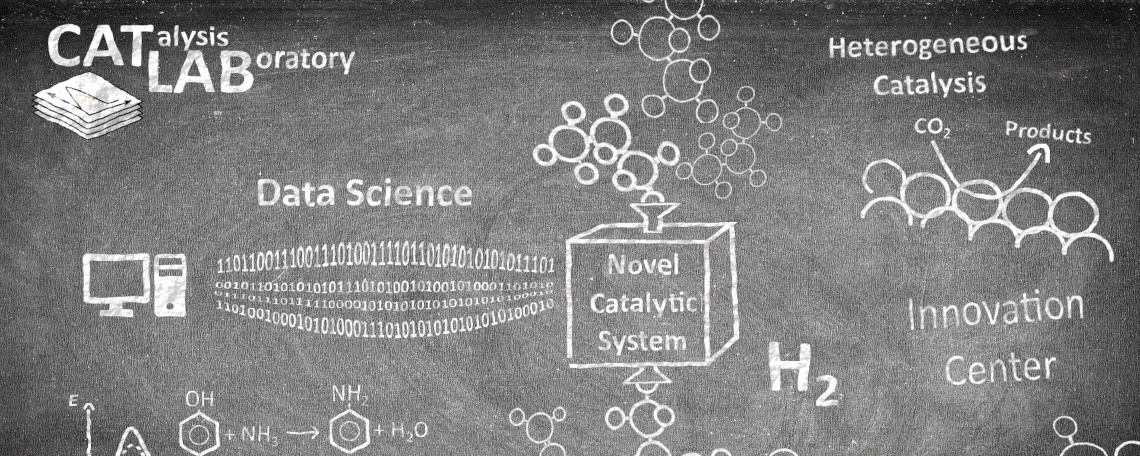 Postdoctoral position in (Physical) Chemistry, Chemical Engineering, Physics or in related physical sciences or engineering fields
Reference No.: SE 2021/13
The PVcomB at Helmholtz-Zentrum Berlin (HZB) develops thin-film technologies for photovoltaics and related applications, in cooperation with industry. PVcomB ensures innovative technology transfer through industry-oriented research projects as well as the education and training of skilled professionals.

In the past years, PVcomB has developed a dynamic, new research direction for electrochemical reactors directly driven by photovoltaics. We also contribute to CatLab (https://www.helmholtz-berlin.de/projects/catlab/ueber_en.html), a catalysis research platform aimed at innovation in the development of sustainable energy carriers for the green energy transition. In this postdoctoral position, you will research heterogeneous catalysis for clean energy applications using electrochemical reactions as a part of the Photovoltaics to Fuels Technology (PVFT) Group. The main focus of the group is to develop device concepts that integrate photovoltaic devices with electrolysers for the purpose of generating fuels such as hydrogen and ammonia or carbon dioxide conversion products from solar energy.
Responsibilities
Develop thin film electro-catalysts primarily based on transition metal group elements for key energy-related chemical reactions, including but not limited to: water splitting to hydrogen, ammonia oxidation, ammonia synthesis and CO2 conversion.
Characterise the material properties of the thin film electrocatalysts using the usual spectro-electrochemical and physico-chemical methods in the field.
Develop in operando and in situ monitoring set-ups to evaluate catalyst activity, selectivity and stability under realistic conditions in bench to prototype scale reactors.
Develop micro- and macro-kinetic models of the electrocatalysts to improve understanding of their reaction mechanisms.
Analyse, present and disseminate experimental results in peer reviewed journals and at conferences.
Your profile
You have completed a PhD specialising in inorganic chemistry, physical chemistry, chemical engineering, electrochemistry, or related areas.
Excellent research record in electrocatalysis and/or electrochemical reaction mechanisms as evidenced through first authorship of at least two peer-reviewed journal publications. Additional basic knowledge in surface science is desirable.
Excellent skills in programming with Python, C++, Matlab or equivalent software during your PhD research or your latest position. Experience in multi-physics-based modelling for computational fluid dynamics using COMSOL or related tools is desirable.
Hands on experience in characterising electrocatalysts (Raman, XRD, NMR, FTIR, XANES, XPS, electrochemical analysis, etc) and product gas quantification using e.g. gas chromatography and/or mass spectrometry, is mandatory.
Fluent spoken and written German and English is mandatory.
Our offer
The contract is initially limited to 24 months, with a possibility for further extension up to 30th June 2024.
An attractive and secure job with excellent opportunities for professional and personal development in the context of an exciting and forward-looking project.
Challenging mission-critical tasks in a highly attractive working environment with a wide range of high-end technologies and high-precision measuring equipment.
An interdisciplinary, collegial and supportive working environment.
The HZB supports a healthy work-life balance through flexible working hours and mobile working.
Extensive social benefits, e.g. company pension scheme, company health management, company sports club, etc.
Please submit complete application documents. Desirable would be: Copies of academic transcripts and/or transcripts, CV and at least one letter of recommendation.

Fixed term contract for 24 months.

How to apply
We look forward to receiving your application via our application management system by 05.08.2021. For reasons of data protection regulations, we are unfortunately unable to consider applications that reach us by email or by mail in the application process.

We strive to increase the proportion of female employees and are therefore particularly pleased to receive applications from women. Disabled applicants with equal aptitude are given preference.